Sexvideos about Hairy Pussy
Click at the cover-pictures, to go to the videos and pictures about Hairy Pussy !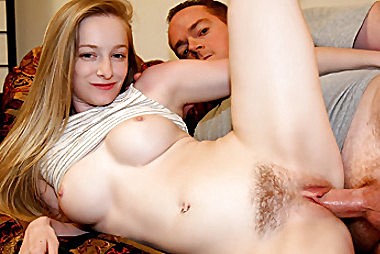 If you're looking for a super cute 18 year old that has a hidden surprise under her skirt, you're in the right place. Candy is a pale and lovely blond that keeps her legs crossed until it's time for the great reveal - she shows off a gorgeous hairy pussy that is just waiting for a fuck. The rest of her body is damn fine as well, but that hairy pussy is definitely going to be the highlight of your day. John Janeiro spreads her long legs and shows off her pussy even better, getting it pounded harder than she ever has before.

07/15/2017
Bolivia Samsonite, Fovea, Sabrina Morgan, George Uhl, Kevin Long
Bolivia Samsonite, Sabrina Morgan, and Fovea are three gorgeous hairy babes that just love to get their fuzzy pussies fucked in all sorts of ways. The first two women come in one the scene first, and they end up fucking each other and both Kevin Long and George Uhl. The third comes in later on in the scene, and she is being serviced nice and slow, her hairpie getting wetter and wetter by the second. It's the hottest thing that I've seen in a long time, and if you love hairy babes then you are going to love this.

02/21/2017
Dina Pearl, Elena del Monaco, Nuvola Nera, Francesco Malcom, Franco Trentalance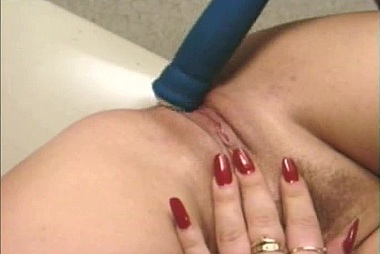 Dina Pearl, Nuvola Nera, and Elena del Monaco are all hairy chicks - some of the hardest chicks in the world to find these days. Although they might not speak the language, what they can do is speak the language of love. They give up those fuzzy pussies with no problem, much to the excitement of Francesco Malcom and Franco Trentalance. This is the biggest group of furry pussies that I have seen in one place, and watching them get fucked two and three at a time along with the solo action was just too hot for me.

02/21/2017
Jules Elyzabeth, Karly Alvena, Sharla Salome, Alex Sanders, Jon Dough, Steve Drake This is a scene with a ton of action in it, so let's start with the hot pussies and big dicks that are going to be having all the fun. First we have Sharla Salome, Jules Elyzabeth, and Alex Sanders in a hot as hell threesome. They are in some sort of a dungeon or basement, and they certainly seem to be enjoying their tryst. Once they are done and have cum all over, it moves on to Karly Alvena and Steve Drake. This is a passionate fuck fest in front of a fireplace, leaving them in a romantic afterglow at the end.

02/21/2017
Brooke Water, Eva Flowers, Marc Wallice Eva Flowers and Brooke Water are bringing an interesting fantasy to life - having sex on the tennis court. They are both wearing rather naughty outfits that look like schoolgirl uniforms, but once they kick those off they are all naked and glorious. They both share a landing strip on their pussies, just a little bit of hair that sets them apart from the bare look that most pornstars have. Marc Wallace is looking like he is having the time of his life, and he starts moaning lustily as they took their pleasure from his cock.

02/21/2017
Alice Lux, Kanya Young, Kim Lavena, Corey Noel This vintage sex scene, which is basically broken into two halves, begins with an incredibly beautiful and busty brunette taking a hard fucking in her hairy cunt hole. This girl is a real stunner with an extremely slender body, coupled with an ungainly and ridiculously large pair of natural hooters. They're fucking amazing - you'd love to get your hands on them! Her man goes wild on her hairy, unshaven hole, plugging her like a maniac, heedless of her cries for him to slow down. He gives her a messy spunking right on her hirsute cunt. The scene is rounded out with some four girl lesbian action. These sluts are fucking hot and dirty!

02/21/2017
Alicia Tahnee, Jaslyn Lyn, Judy Carmel, Steve Drake, TT Boy There are plenty of hairy pussies in this hot hairy porn scene, and you are going to love every second of it. Alicia Tahnee, Judy Carmel, and Jaslyn Lyn are the leading ladies in this action packed porno, with TT Boy and Steve Drake dipping their dicks in every cunt they can find. You know that the action is always hot next to the pool, and this proves the rule yet again. There is even some in pool fucking - I don't know why they don't show more of that in porn, because when you do get to see underwater sex it's one of the hottest things ever.

02/21/2017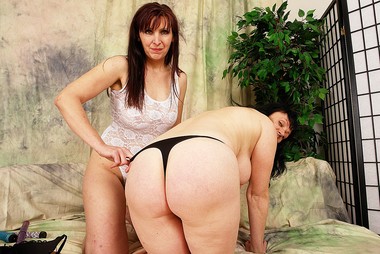 Martina and Jana are two horny females looking for some fun. Watch as they lick and suck on each others wonderfully hairy cooter's, each with an expression of extreme pleasure. The pleasure becomes too much and they proceed to rub their wet hot cooters together, reveling in the cute sensations experienced by their hard, slick clits mashing together. This becomes too much and they just have to stick something inside them, so out come the toys. Martina and Jana writhe in pleasure as they bang each others naughty slit's with their naughty toys. They finish off by flicking themselves to a tremendous orgasm.

02/21/2017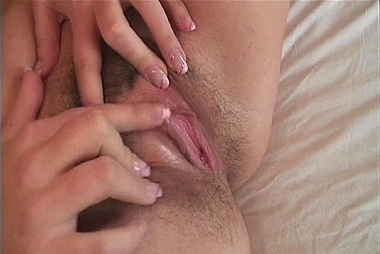 Lena looks crazy delicious in boner-inducing red, lacy thongs. She pokes at her micro but perky cannons then starts to explore other parts of her body, mainly her hairy snatch! After a rousing furry muff masturbation session, Steve Q BURIES his tongue in her jungle beaver and makes her wail! This bitch looks so hot fucking in fishnets!

02/21/2017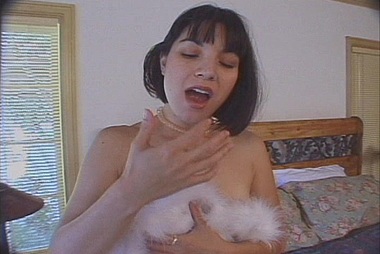 Two hot lesbians Mika and Kimmie get busy on the bed, licking and eating others' playful muffs. They take turns in plowing each others' hairy twats with all kinds of wild pounding sex toys. You won't find a hotter carpet muncher hairy muff scene - trust me!

02/21/2017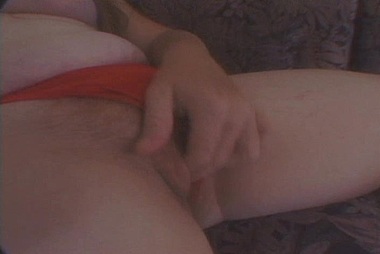 Hot sexy redheaded babe Sky Rider is on the couching warming up her hairy muff with her slender fingers, she fondles her oversize boobs as she gets all worked up. Then she sucks on one nice hard manhood while another thick penis parts her hairy pussy lips from behind. She lets these two hot studs take turns banging her hairy slot and her pretty mouth with there nice thick meaty poles. Then they stretch that redhaired cunt wide as she takes both meaty members at the same time. She finishes up by taking a nice sticky load of dude goo over her pretty little face

02/21/2017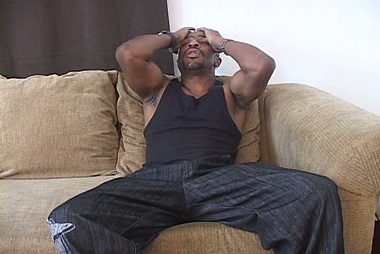 Dressed in a white robe and thigh high stockings Chyna sits beside Sylvio and bends over to give him a blow job to welcome him home. He has been gone for over two weeks and once he sees her hairy pussy he will not touch her until it has been cleaned up. He watches as she shaves her slit to ensure it is done to his satisfaction. When she is finished she lubes up his wang with her warm tongue then straddles his lap and slips his shaft into her bald patch. Sylvio lifts her legs to his shoulders and rams her hard and fast making up for lost time.

02/21/2017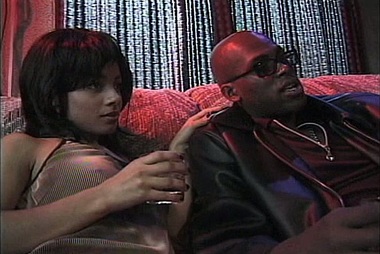 Obsession and Brown Sugar are enjoying themselves immensely once they get their hands on Lexington Steele. These two beauties just love pleasing his massive shlong, working their mouths all around that cock. They cannot get over having such a delicious penis to play with, especially when they get to show off their hairy black twats at the same time. These ladies are certainly enjoying themselves as they spread themselves open wide, with that large tool in their mouths and a smile on their faces until they start pounding.

02/21/2017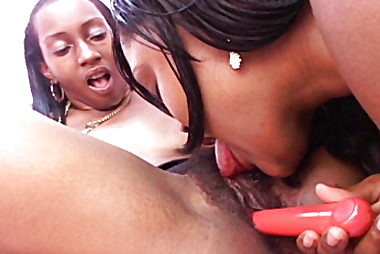 Whether you like your sweeties thick or thin, there's something for everyone in this all dark carpet muncher flick. Chunky and extremely big titted black BBW Kim Eternity teams up with skinny but slutty ebony diva Emotions for some extreme strap-on fun. Both of these girls have got nasty, hairy cooters that are juicy wet and moist - she can already see the twat juices clinging to their pussy lips! At first Kim straps on a huge toy, and Emotions sits down on it and starts to ride it back and forth. The tables are turned as Kim lies back, pinching her erect nipples and spreading her legs while Emotions does her good with the big strap-on.

02/21/2017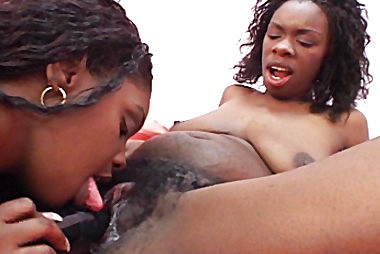 There is nothing like having two gorgeous, horny dark lesbos when they are both sporting some hardcore hairpies. These ladies open their beavers wide and show off their hairy afros down below, with massive smiles on their faces. Rianna Sylk and Coco Butter are loving every single second of it, especially once their cooters juices started flowing and they end up tasting that luscious nectar. The thongs makes a pretty jumbo impression in this video as well, so if you're a fan of ebony babes in panties you are going to enjoy yourself as well.

02/21/2017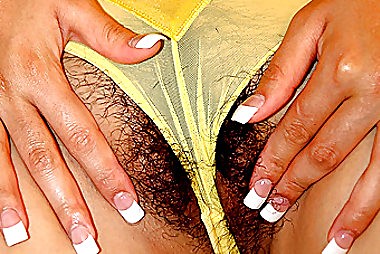 Honney Bunny has just the right amount of meat on her to make you want to grab her sexy curves, but not too much. She's pleasantly plump, and she's packing one more secret in between her legs. This horny brunette has one hell of a hairy pussy, and she's glad to show it off to anyone that comes looking. John and Danny come calling, and it's time to put this hairy amateur through her first hairy pussy threesome. This isn't the type of thing that you get to see everyday, so it's always nice to explore a new fetish.

02/21/2017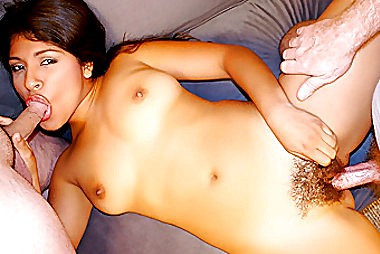 John and Danny are lounging on the couch when Laurie walks in wearing a tight skirt and white t-shirt, you can see her hard nipples right through the shirt. Pulling out a comb she joins them on the couch so they can comb her long dark hair. She spreads her legs, exposing her furry beaver and lets the guys take turn combing and brushing her pubes. They each love to munch on her carpet before whipping out their dicks for her to suck on. Bending over, she takes a boner into her wet hole as she uses her tongue to lick and suck on another knob, keeping her very busy.

02/21/2017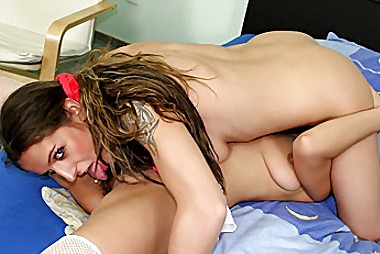 Veronika Jane and Dominique are bringing something new to lesbian porn - super hairy pussies. Well, not exactly new - hairy pussies might have fell out of style after 80s pornos, but you can see that these girls are happy that the trend is coming back. The best part is when Veronika is showing off her great hairy pussy, pulling her thong string tight and letting the hair show all around her pussy. She is horny and ready for Dominique to take a look at her super hairy pussy, licking it and fondling it all over.

02/21/2017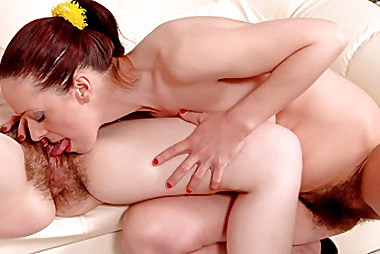 Viky Kiss and Frey are gorgeous hairy pussy lesbians that enjoy fucking through a massive hairpie. There aren't many hairy lesbian girls out there, so you can see the real chemistry that these two ladies share. Viky starts out by herself, masturbating that lovely furry pussy and working at her tits as well. She is soon joined by Freya, who has some definite ideas about how some lesbian pussy fucking should go. It turns out that she is a great fingerer, so she pulls out her fingers and lets them get lost in that hairy pussy.

02/21/2017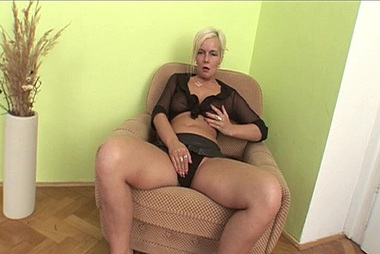 Watch as this classy MILF with giant tits and a very hairy slot craves a hefty hard shlong in to fill her holes. She starts off on her couch getting her twat prepped for the jumbo weiner that awaits on the other side of the room. Her husband crawls over and helps her prepare by spitting on and licking her hairy beaver, making it sloppy. After she sucks his wang, getting it hard, he bends her over and plows straight in her dripping coochie. She screams as she jizzs, and promptly rides his manhood to another climax. He takes charge thrusting in and out of her moist pussy until he bursts his load onto her oversize mound of pubic hair.

02/21/2017
Hairy Pussy